« Previous Page
Bookmark BM16 Flowers
Flowers and meadow themed bookmark. Over 30 flowery backgrounds to choose from. Selection of 15 decorative headings for the front –  "In Loving Memory", "In Memoriam" and many other.
The following decorative headings can be selected: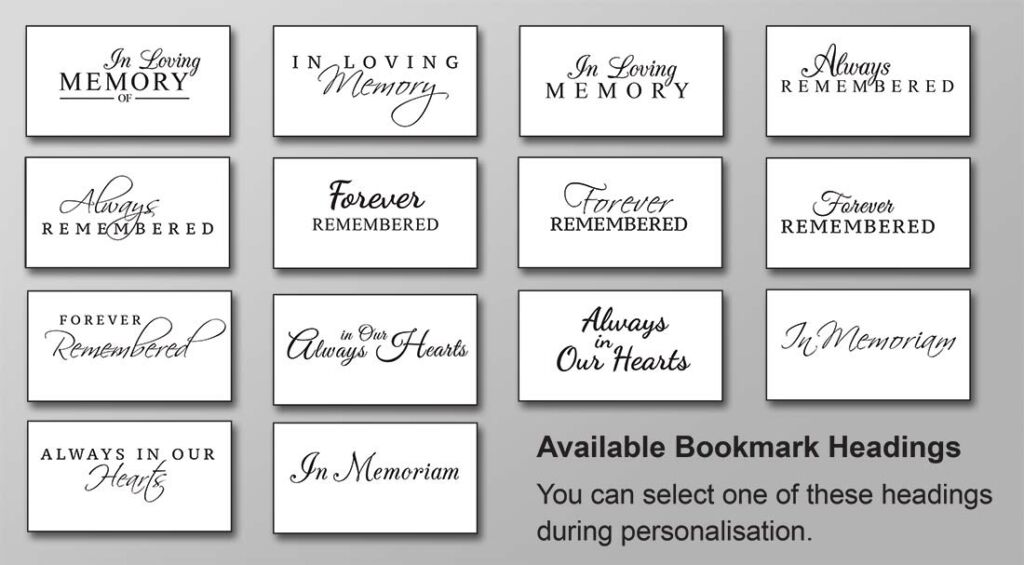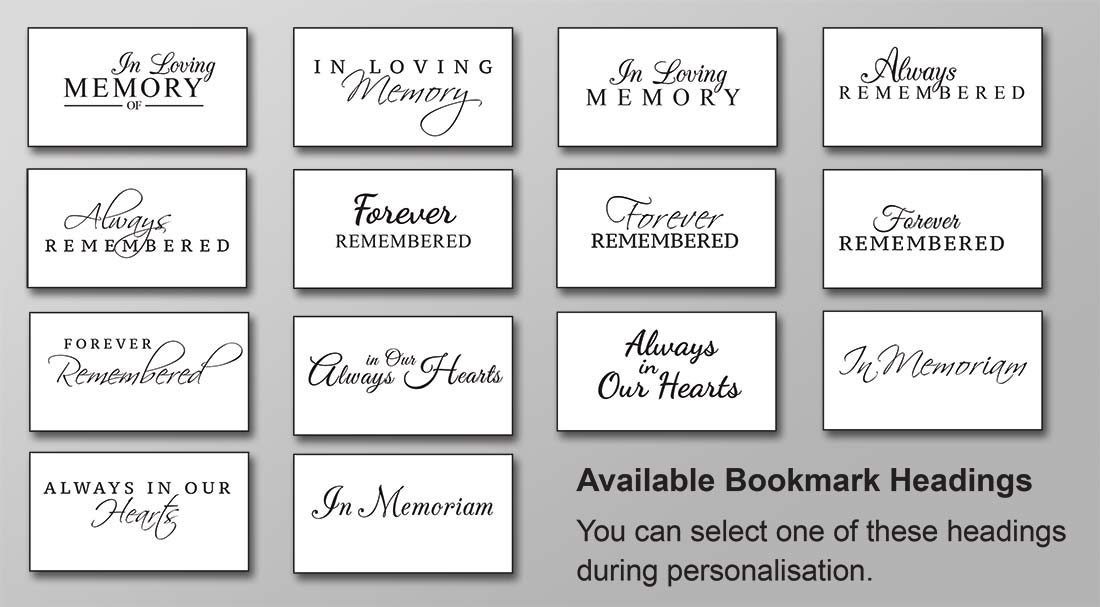 Personalisable feathered photo on the front, verse on the back. Multiple variations of backgrounds for both front and back. Size: 58x190mm, gloss laminated, printed on 350gsm heavy card.