Because of the current epidemic situation and level 5 restrictions in place, we are offering to create free of charge photo-like images of memorial cards. No need to pay, place an order, register or jump through any hoops.
The idea is that you can create cards and post images online (FB etc.) or email them instead of going out and meeting people. Please do not become our "extra business" (apologies if this sounds a bit harsh), we will survive without it.
Example images below (your images will contain your own text, photos and verses).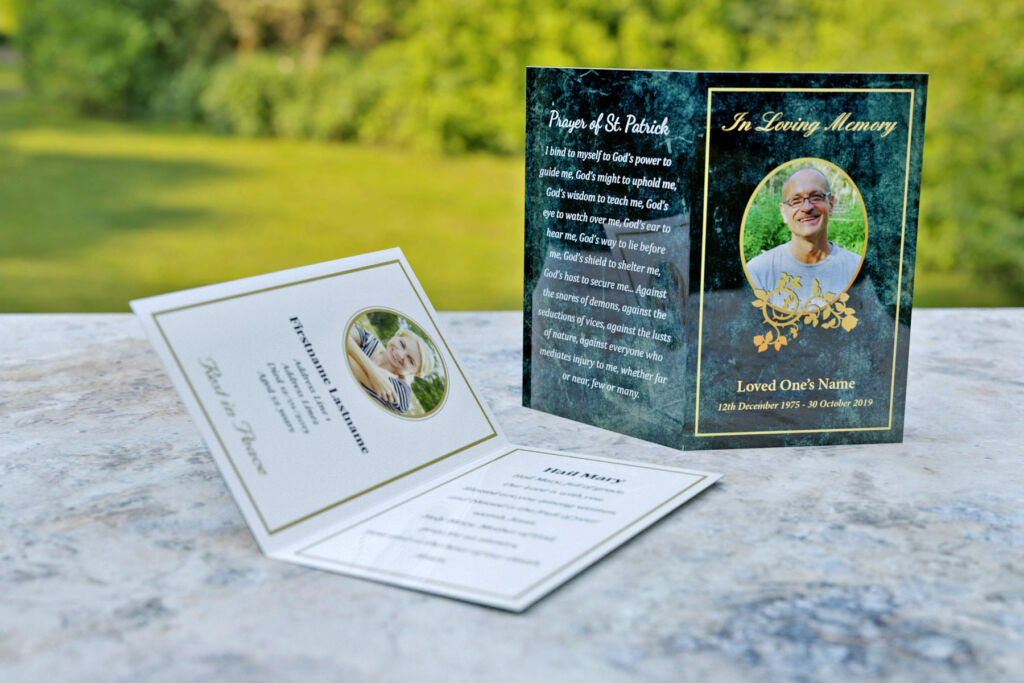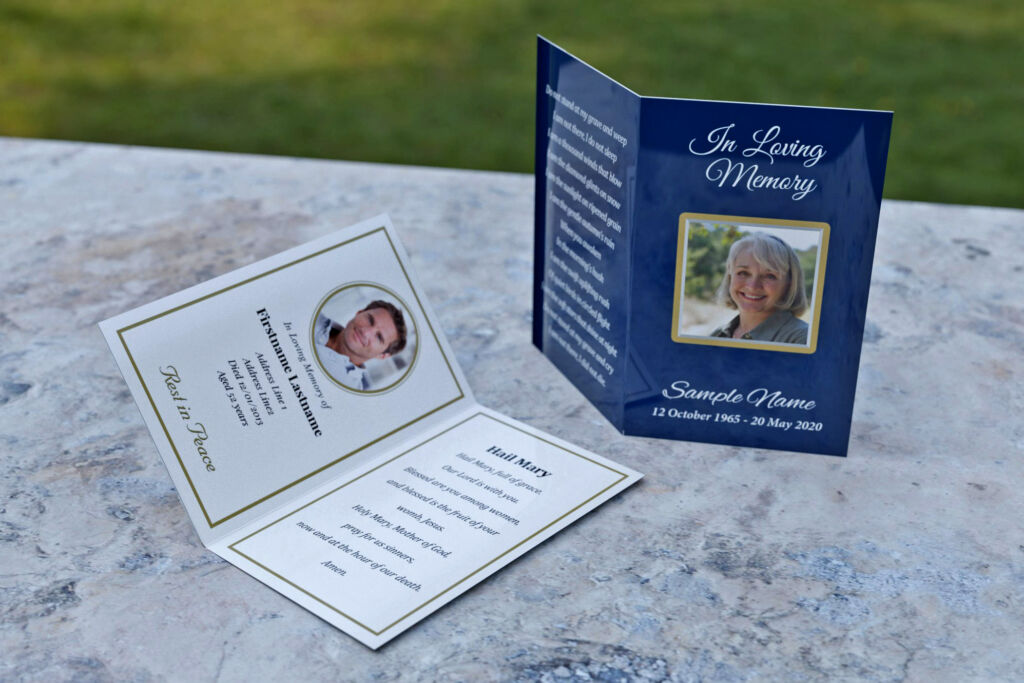 Some more – click to enlarge:
You can order printed cards when the situation becomes more favourable – or if you do order anyway, you can distribute the cards in a safe manner (post). Or keep the cards until it is safe to distribute them in person.
How to get the images
Simply personalise any of our online template designs and email us (memorialprinters@outlook.com) the name of person on the card.
Start by selecting a design you like here. Then add it to cart (no need to buy/pay) and personalise.
If you have any problems, use live chat to get help at any stage.
The latest version of the card gets saved every time you hit "Preview your card" button.
If you do not want to order printed cards, just leave it at the preview stage and drop us an email (memorialprinters@outlook.com) with the name of the person on the card.
If you do want to order printed cards, simply indicate that you would like to get the CGI images in the custom verse/comment field on checkout. Then check out normally.
In both cases we will create and email you an image like the one above within one working day. You can then post it on your social network, email it to friends etc.
Two sceneries are available – Studio with gray background and Garden with simulated garden environment – we'll send you both versions.
Yes we know it is not ideal. But it is better than nothing and it is safe.