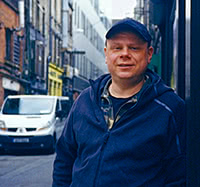 Hello, my name is Andy. I will be your contact person whenever you contact Memorial Printers by phone, email or live chat. I will also design your cards and know what stage your order is at.
---
Please use Live Chat to get immediate response (also outside of standard office hours).
Emails are replied to in 15 minutes or less
Tel.: 01 963 7008
if ringing from outside of Ireland: +353 1 963 7008
or email us: memorialprinters@outlook.com
Just click on the tab and type your query. Normally you will get a response below one minute and well beyond normal office hours too.
If the orange chat tab on the bottom says "Online – chat with us" it means somebody will talk to you live no matter what time it is – please do not hesitate to use it.