« Previous Page
Bookmark BM18
Memorial bookmark with decorative frame on the front.
Photo is optional. The photo gets replaced with a cross if no photo is used – so there is no empty space.
The following decorative headings can be selected: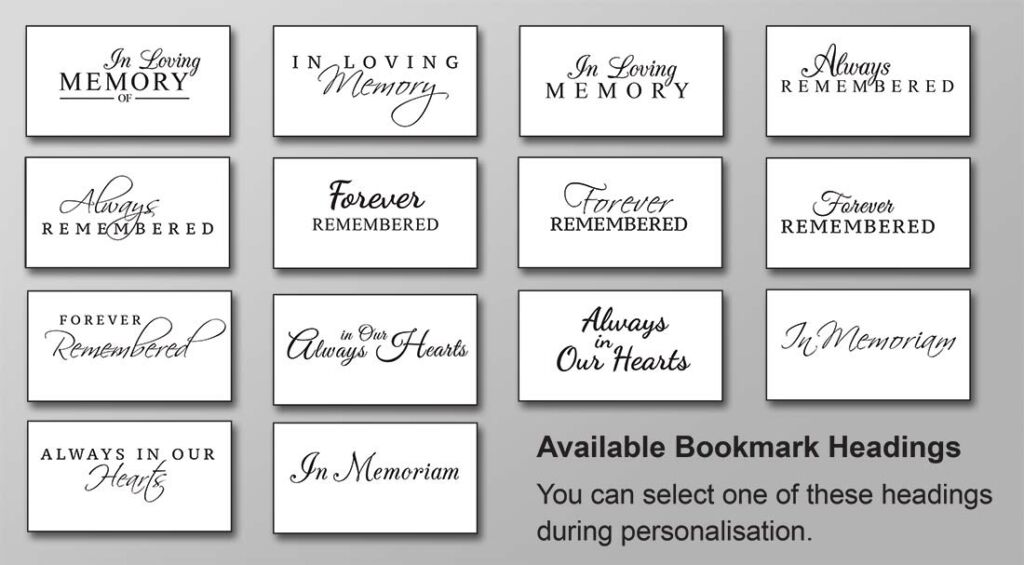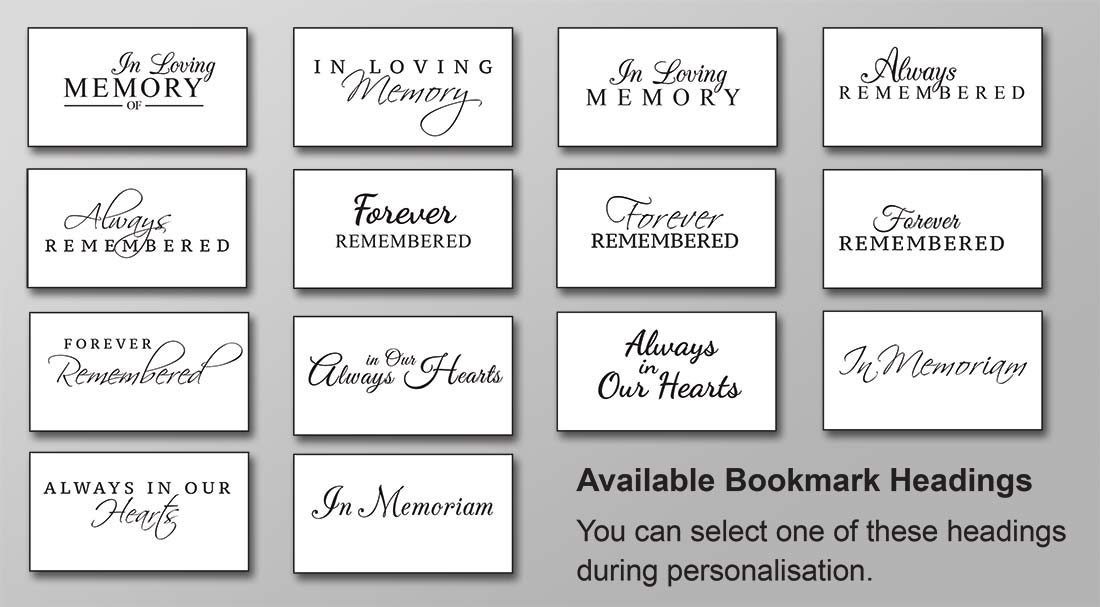 Multiple verses can be selected for the back. Size: 58x190mm, gloss laminated, printed on 350gsm heavy card.