« Previous Page
Bookmark BM33
Memorial bookmark with rectangular feathered photo and large selection of backgrounds to choose from.
Optional verse on the back. Multiple variations of calligraphic heading (In loving memory, Always in our Hearts etc.) to choose from.
The following decorative headings can be selected: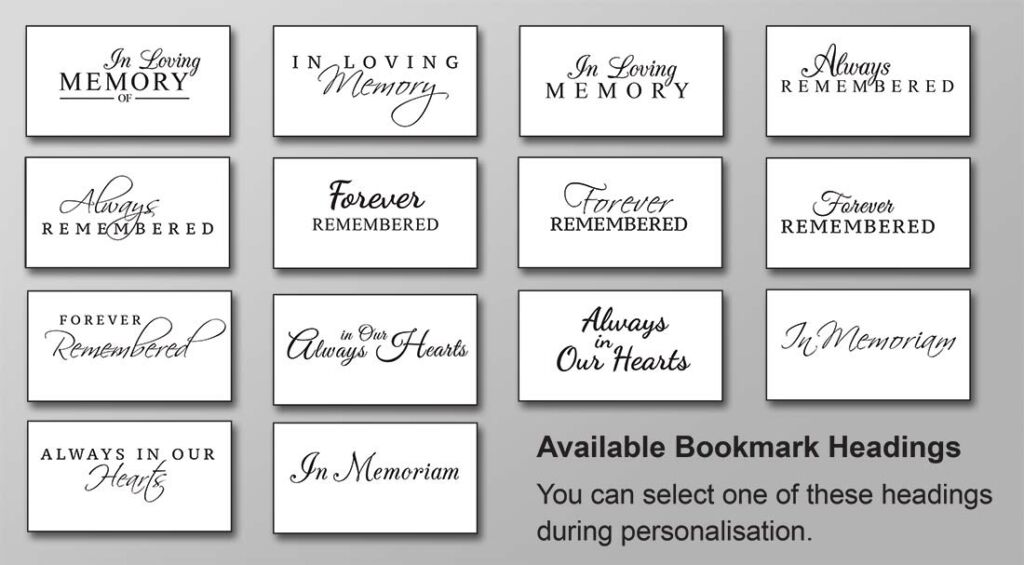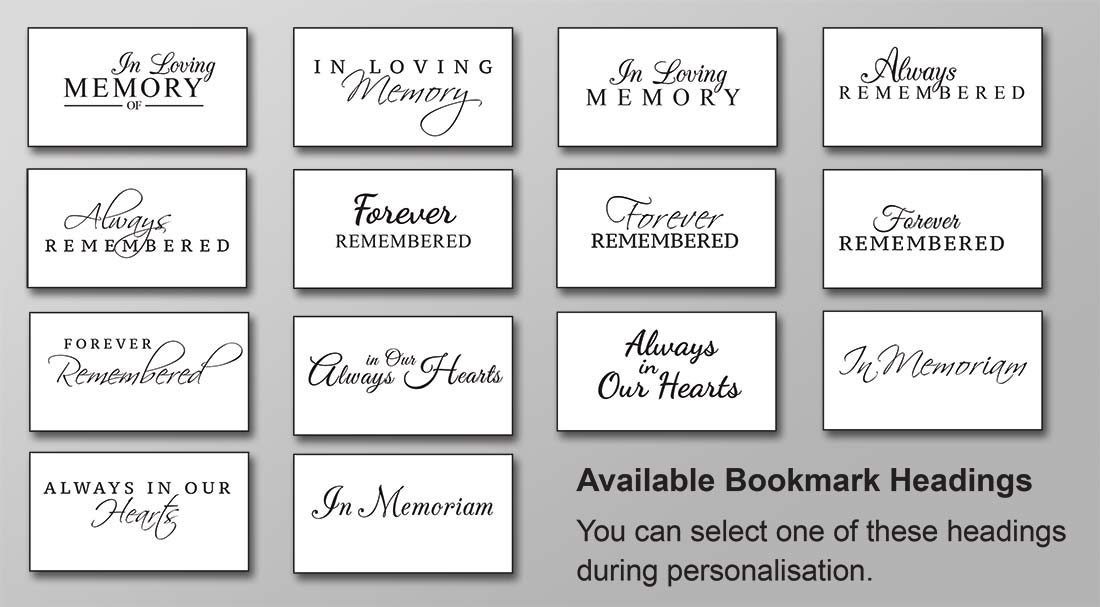 Dimensions: 58x190mm (standard bookmark size), gloss laminated, printed on 350gsm heavy card.