« Previous Page
MP47
Dark themed memorial card with decorative headings (15 different ones to choose from). There about 30 backgrounds to choose from. The one you can see on product photo is probably the most experimental, other backgrounds are way more settled or conservative in their form.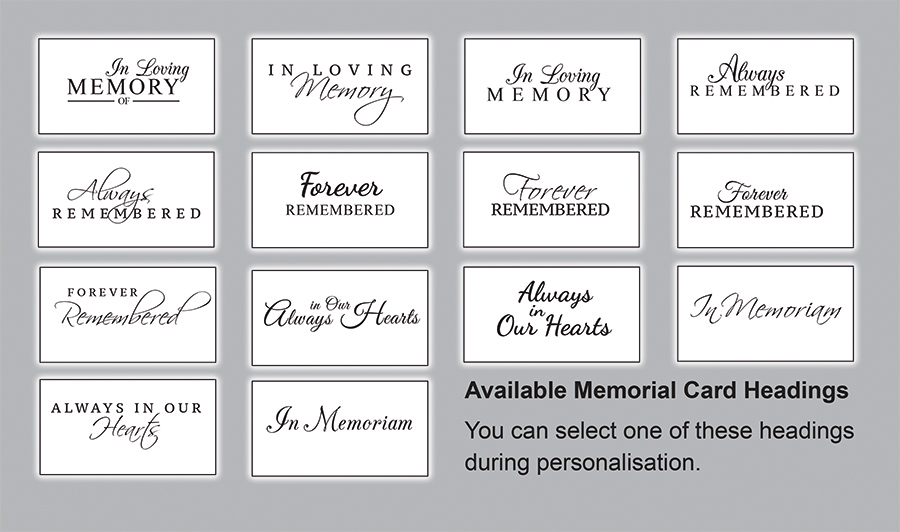 Both photos are optional. If you do not use photo on page 2 (inside left) it will be replaced by a plain cross image (another words the card will not look as if something is missing – you will see this on proof).
All frames are optional, frame styles are selectable.  This Memorial Card features selectable (optional) verses for pages 3 and 4.