« Previous Page
Wallet Memorial Card MPW-43
Scenic wallet memorial card with square photo frame on the front. A selection of backgrounds and decorative headings to choose from (see video further down).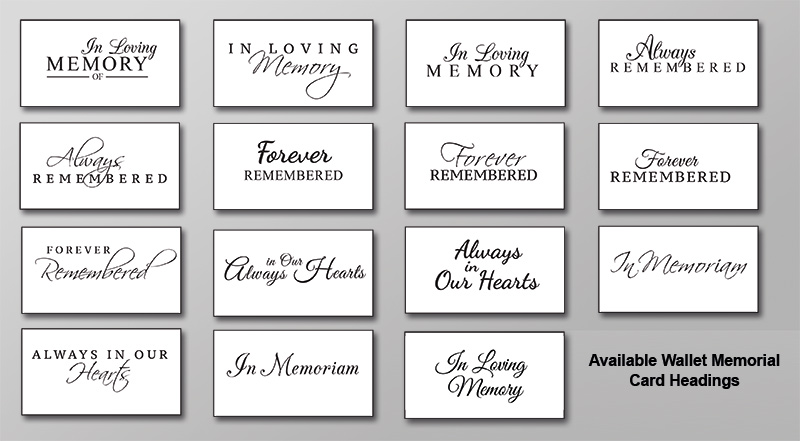 Video below shows 360 degree view of the card and some background and heading variants.
You can also customise the heading. Click on "show suggestions" link during personalisation to see typically used text.
You can select a verse for the back of the card – or get custom verse/poem/text inserted by us free of charge. If you require a custom just select first option on our list of verses – it will insert a special marker that lets us know that custom verse is required.