Please note: You will need Adobe InDesign version 4 and upwards in order to use this template! It will not work with MS office or similar packages. Basically if you do not know what InDesign is this pack is not for you.
You can download the template pack here:
Free Memorial Bookmark Template Pack (7.58mb, InDesign format)
Using our template, you can very quickly create bookmarks like these:
I you would like to quickly design a memorial bookmark artwork then our free Memorial Bookmark Template is for you. Our template's size is 58x190mm. it is double sided with photo and standard information on the front and a verse on the back.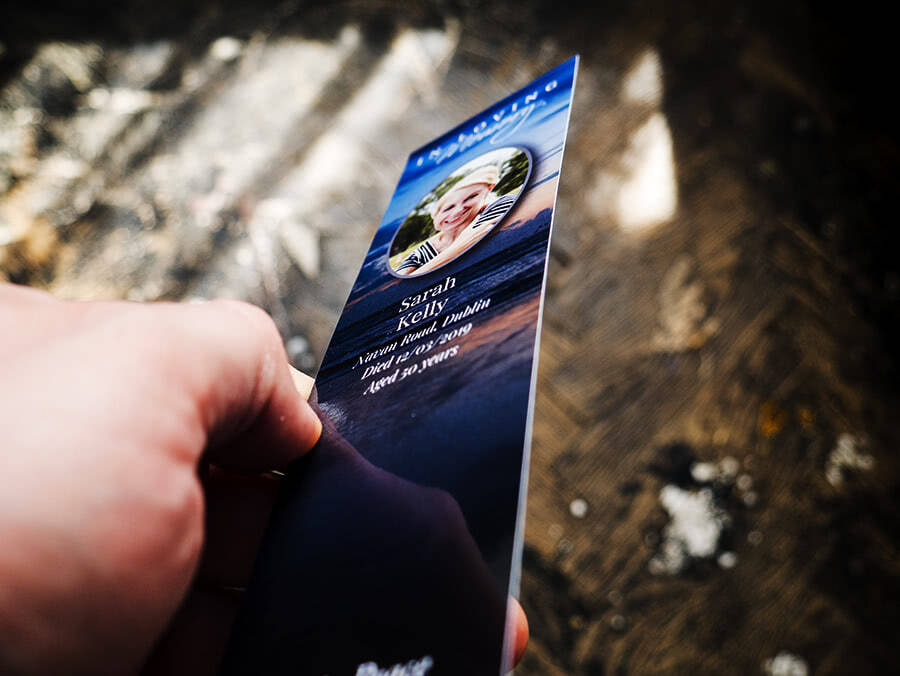 You can use our design as is or use it as a starting point for your own – either way it will save you a lot of time.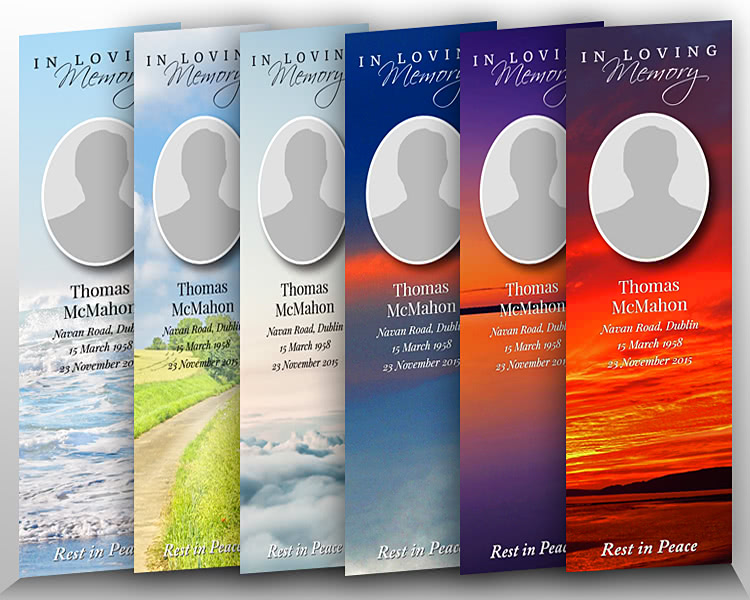 Our template files are in Adobe InDesign format version 6. There also are IDML versions that can be opened by InDesign version 4 and upwards. The template is also compatible with Creative Cloud InDesign version.
The template consists of two different versions – light and dark. Typically memorial bookmarks tend to fall in to one of these categories. You can use one of the six supplied backgrounds or indeed use your own backgrounds.
Usually the reverse of memorial bookmark contains a verse. We included ten most commonly used verses in a separate file, so you can just copy and paste one onto your design.
The contents of the pack is as follows: