« Previous Page
Bookmark BM24 Our Lady of Lourdes
Memorial bookmark featuring image of Our Lady of Lourdes grotto. It is a popular memorial card and bookmark theme in Ireland.
Personalisable photo on the front, verse on the back.
The following headings can be used/selected during personalisation: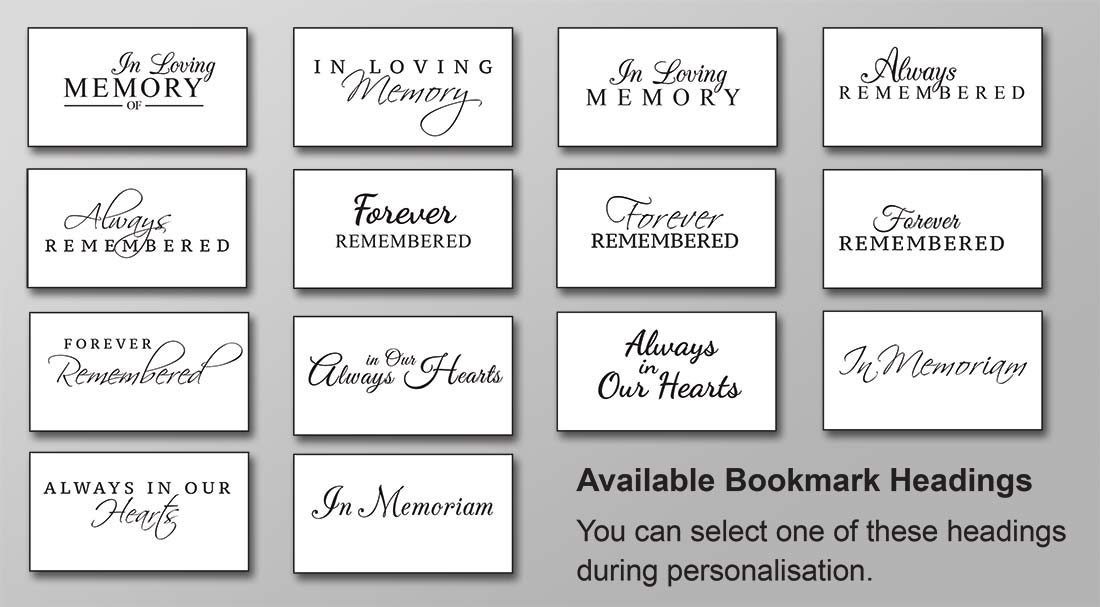 Multiple variations of backgrounds for both front and back. Size: 58x190mm, gloss laminated, printed on 350gsm heavy card.
Front photo of Our Lady of Lourdes grotto by Dennis Jarvis (modified under CC license).