« Previous Page
Bookmark BM23 Saint Pio
Memorial bookmark featuring image of Saint Pio of Pietrelcina. Personalisable photo on the front, verse on the back. Images of Padre Pio are commonly used on memorial cards in Ireland and indeed everywhere in the world.
The following headings can be used/selected during personalisation: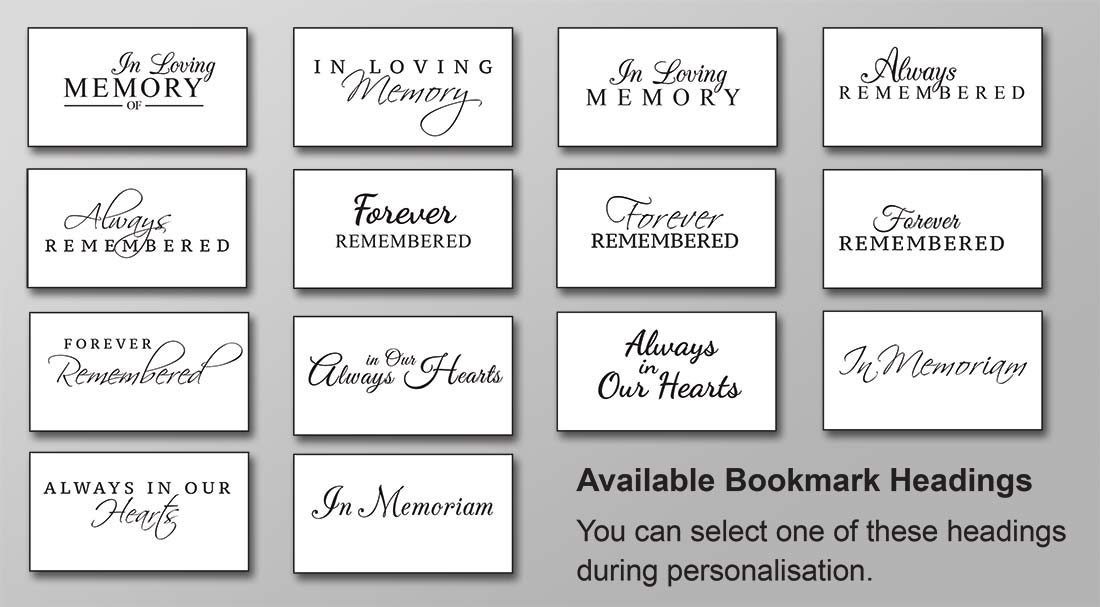 Multiple variations of backgrounds for both front and back. Size: 58x190mm, gloss laminated, printed on 350gsm heavy card.