Over ten years ago I designed my first memorial card. I was not happy when I was given the job and as a designer I considered it something below my league. Today designing memorial cards is an important part of my day to day work. I create both custom and online designs.
It turned out that designing this kind of prints can be very rewarding on the human level. It is slow paced work for people without crazy deadlines. People who invest a lot of effort to get the job done well. Work that is valued.
In my general print graphic designer's career I never heard more thanks and kind words that I hear from customers I design memorial cards for. A good precentage of customers drop me an email to say thank you after receiving their cards. This is something one can never experience in general print work.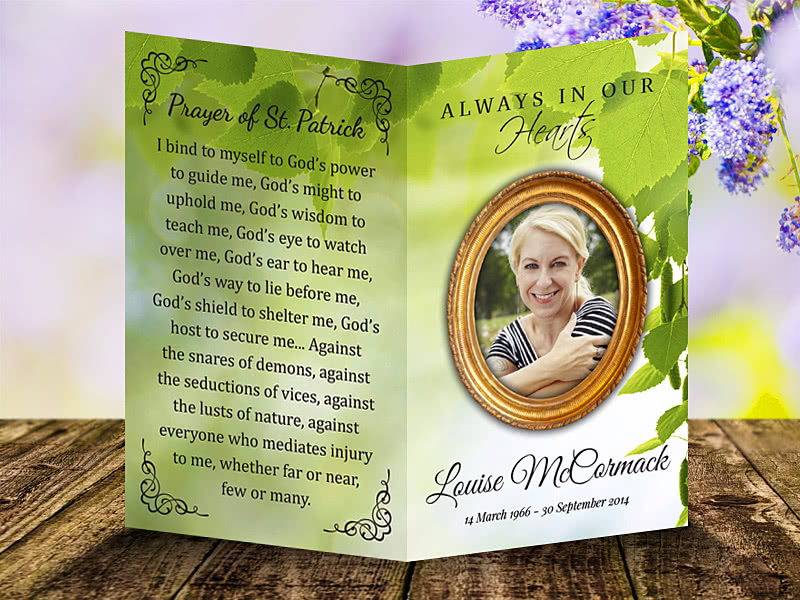 When they thank me it is because they really mean it, unlike some quick thanks in an email from a corporate guy who is just "maintaining a good relationship with external suppliers".
This means to me a lot. Knowing that people care about what I do for them is very motivating.
I contributed a lot to the development of our online personalisation system. Sometimes I see people coming back to the site many times, trying different designs, taking their time selecting verses, comparing versions before they make an order.
I am very happy that I enabled them to do things themselves, in their own home and without worrying about design fee. I am sure this ability to take active part in creation of their memorial cards is important to them.
Memorial cards I design are likely to be still around years after I will be gone. They will outlive anything I could design for some business or corporation.
On various occasions it happened to me to design memorial cards for friends. This is usually not an easy thing to do as it involves a person I knew. I never refuse though and carry out the work along with the family involved in the privacy of my home.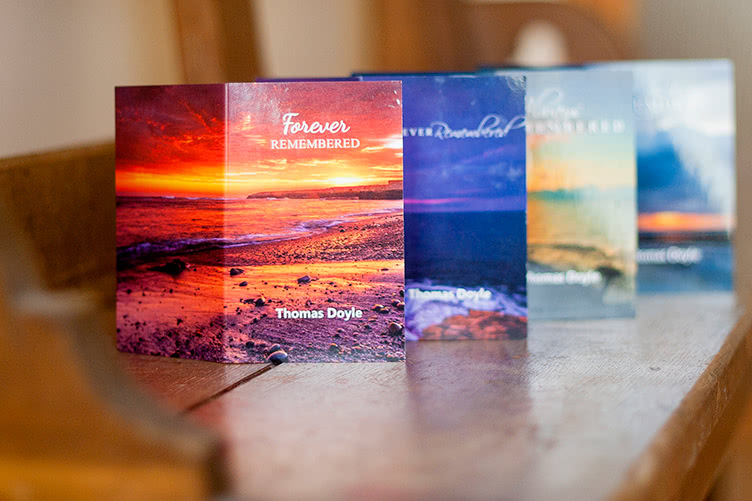 Some of the designs – if they are not personal and if the family wishes so – end up on the website available for online personalisation. I noticed that these designs are often preferred over others by the customers who use online system. It is not a surprise as I spend long hours refining and tweaking the design until it is perfect. Sometimes many variations are created and then the final one is picked.
While doing work for my customers I try to do my work exactly the same way as when I work for people I know. This helps to keep the standards high and create things that are a dignified tribute to their Loved Ones.
I have to say that after years of working in extremely fast-paced environment catering for corporate, state and business customers I enjoy working on memorial cards a lot. The human connection that is absent when dealing with organisations is what makes designing memorial cards so rewarding.
If you need to get memorial cards done, I am looking forward to working for you. On this website you will certainly find something to suit your needs and budget. You can use existing designs and personalise online (please remember – if there are some small changes that cannot be done online we do them free of charge), order custom designed cards and even create free memorial card design online, download it and print it with your local printer.
Andy – Graphic Designer / Web Developer with Memorial Printers