We are a part of industry that is a perfect example of so called "boring industry". An industry that cannot offer anything interesting to the wider Internet audience and that is extremely difficult to promote in social media.
But we are not boring people and here we would like to present a little tool we developed in our spare time.
The tool is called PixMangler (click here to use it) and it is an online image editor. It aims at making photos a little less ordinary. The main audience is young people who make concert or party photos and want to share them with friends on Facebook or Twitter. Our tool helps them to make them look different.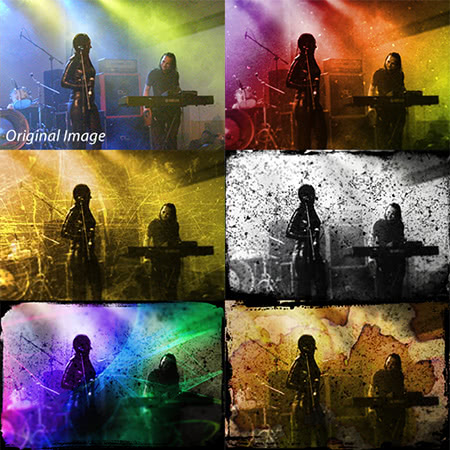 Maybe – just maybe – if the young people who use our editor look at our website they will think for a moment. Maybe they will remember somebody they lost, maybe they will realise that moments they live in are precious.
This may or may not happen, but if it does it would make our effort worthwhile.
We are lucky to be able to develop all our online personalisation software in house. This way sky is the limit and if we need a functionality that makes our customers' lives easier – it just happens. It happens in days not months and the cost of doing so is small enough not to affect prices of our products.
Our development potential is much higher that memorial products require – and tool like ours is a good way to show how much potential we have when it comes to creating good online solutions for our customers, including ability to manipulate images through programming and improving the way they look.
We are happy to provide yet another free resource (we recently allowed free creation of downloadable In Memoriam cards through our system) to the Online Community and hope it will be useful to create memories that are a bit less ordinary.